1999 -2016: Interlude
---
After the CD launch in the summer of 1999 Da Slyme didn't do anything as a band until 2016. No doubt there were occasional gatherings for a few ales, but who remembers these things?
Meanwhile references to the band were popping up all over the place. More cover versions of our songs appeared and we were written up in a number of books. Here are some highlights.
Da Slyme was written up in Sam Sutherland's book Perfect Youth: The Birth of Canadian Punk, published in 2012.
The Von Zippers, whose cover of Truck Stop Nun had appeared on the 1998 compilation Oh Canaduh 2, included the song in their own compilation Blitzhacker released in 2000.
Local band Skank covered Newfie Rastaman on their 2000 CD Live Skank.
Edward Riche included a quote from Newfie Rastaman in his 2004 novel The Nine Planets. We were oblivious to this until a year or two later when Groon read the book. "Holy shit! That's from Rastaman"!
Da Slyme features prominently in a Masters Thesis written by Stephen Guy for his MA at McGill University (2004). Despite this, he was awarded the degree.
In 2005 Crazy Glue was included in Only In Canada, Eh 77-81 Volume 1.
Local band Skullface And Others covered One Chord Punk Rock Song on their 2004 cassette release These Songs Go Off Like Torture.
In November 2005 an episode of Antique Roadshow included a piece (starting at about 2:30) on our 1980 two record set. Just a minute... Waddaya mean antique???
A very obscure band called Bolschoi released a cover of Truck Stop Nun on their 2010 EP Mid Life Fun
There is a nod to Da Slyme in an episode of the syndicated TV show Republic of Doyle. The hero (Alan Hawco) chases a bad guy (Paul Gross) past a derelict building. Graffiti in the background reads "Da Slyme Newfie Rastaman".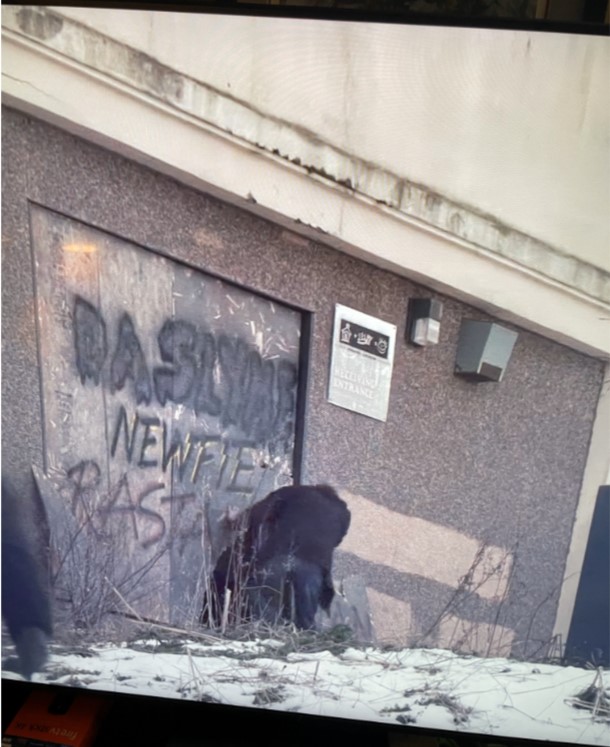 ---
Contents of this website are copyright © Da Slyme, 1979-2023, except where otherwise noted.